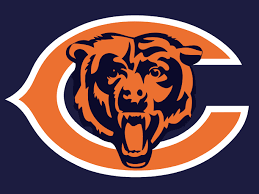 By: Ethan Crowder
Yo, my Name is Ethan and this is the History of the Chicago Bears. The Bears are a football team centered in Chicago, The Famous Windy City.
They were established as a football team in Decatur, Illinois and were called the Decatur Staleys. They played there for a year then in 1921 they moved to Chicago. They were the only team besides the Arizona Cardinals to originate in Chicago.
The Bears are one of the NFL's staple teams being one of the original and most successful teams in NFL history. They were one of the most dominant teams during the 1980's in the Mike Ditka Era especially in 1985 when they went 15-1 and swept teams all the way to the Super Bowl and blew out the the New England Patriots 46-10 and won their only Super Bowl. The next time the Bears would ever get close to that success wasn't until the Lowie Smith era when they went to the Super Bowl in 2007 where they went against the Indianapolis Colts and lost to them 29-17. Also in the Lowie Smith era they made it close to a Super Bowl but lost to the Green Bay Packers in the NFC Championship in 2011 21-14.
This was just a little insight on one of the staple franchises in the NFL. Hope you enjoyed.
Ethan Crowder tells us all about the Chicago Bears