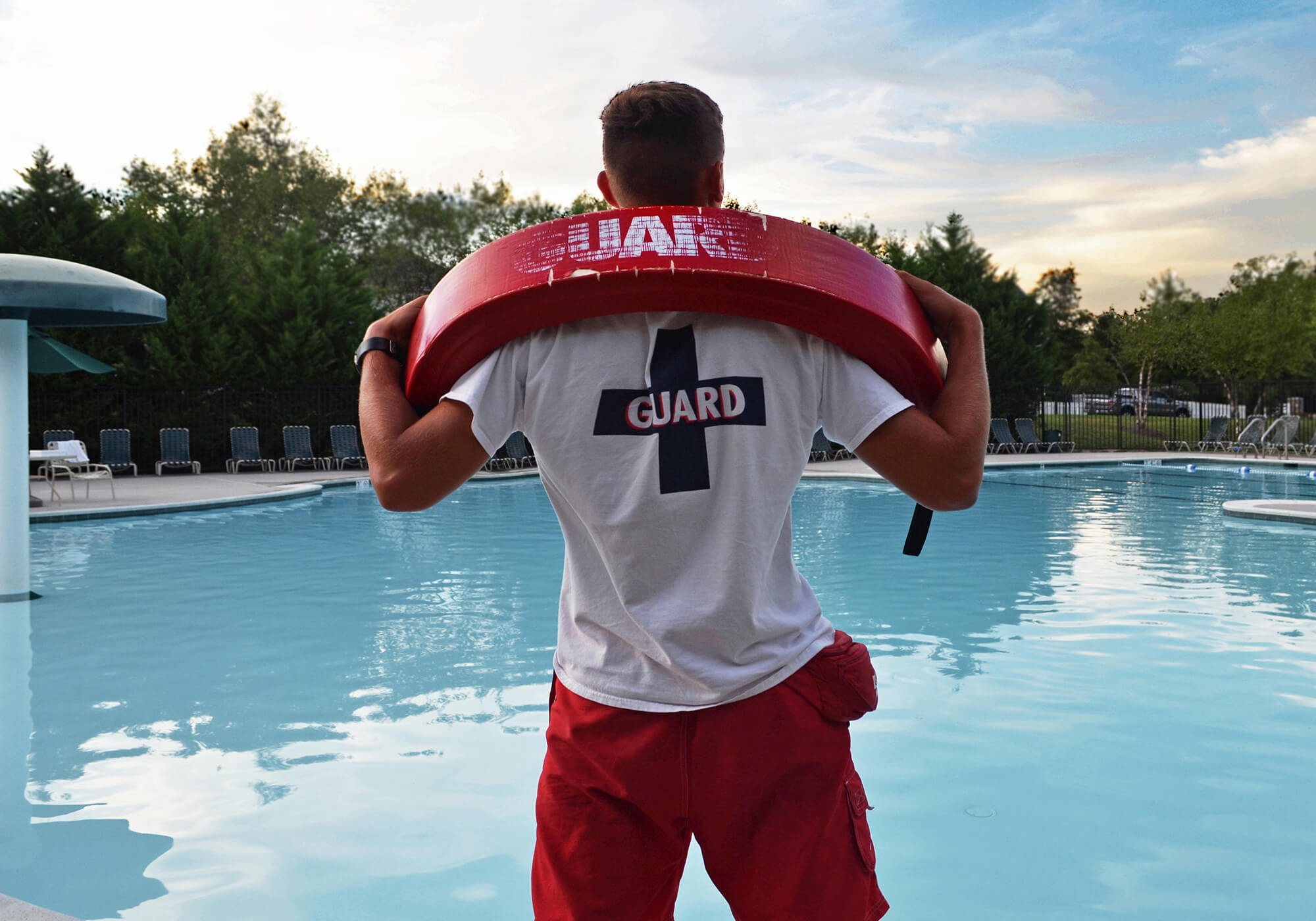 By: Carmen Hamilton
My name is Carmen Hamilton, recently I became a lifeguard at the YMCA. It all started with me searching for a job close enough to either my house or school in order to be able to get there. The dilemma was I live in Holland OH, I don't have a car yet, and my mom is a teacher who works till basically four so I'd have to find my own way there if I wanted any good hours. I applied to Hobby Lobby, Walmart, Bubbas, and Krogers but still no word back. Just as I was about to give up I saw the YMCA was taking applications. I wait there every day after school for my mom and work out so I figured why not work here. I grabbed it without wasting any time and filled it out. About 3 days later I had gotten an email explaining all the things I needed to do in order to be a lifeguard. I assumed it would be easy because all life guards do is watch kids, little did I know there's so much more that goes into it
First I had to attend eight hour classes every Saturday and Sunday (Saturday it was only four hours) over a 4 week period. We had to learn basic CPR, Oxygen administration, and First aid. I had no idea how much time and energy went into these topics and how crucial it is to know the right things to do in each situation. The next weekend we met we would go down to the pool for about five hrs of the class time, This then happened for the next three weekends. It was very exhausting going over drills over and over again, diving to the bottom, Strapping people to speed boards and pulling them out of the water (we used real people for our "victims"), giving CPR, and more. It was especially hard getting over all the nervousness of having other people watching. We would do these stunts during open swim so anyone in the pool or lobby could see but after a while it became easy and I am confident in my ability to save someone in need.
The last weekend of the training we had old life guards come in getting recertified to train with and also test us. This was very nerveracking because our instructor left us to do what we think is the right thing with little to no instruction. Thankfully She called me back and I passed. The orientation wasn't nearly as overwhelming as I thought. All the people that work there are very chill and cooperative people. The whole Y staff is also very nice, they are like their own little family that I am now a part of. It's nice to get a behind the scenes action. I've been going to the Y since I was six, I learned how to swim there so it's pretty cool that I now get to experience working for the place that was once my second home for my family and I.
I will say that being a guard was less extravagant than I expected. I assumed the way the sessions were set up that there would be someone drowning every week, or I would be having to carry old people out all the time but usually everyone there knows what they're doing. I spend the most of my time telling kids to walk, not fight, or do backflips off the walls which surprisingly a lot of kids do, answering questions, or cleaning in my spare time. I do enjoy the job at the end of the day, I wouldn't give up the experience I'm getting here for the world. I feel as though this will be very helpful as I pursue my career in the medical field.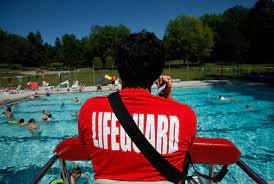 Carmen Hamilton tells us about her story of becoming a life guard and her thoughts about it.